WASHING SERVICES
Our state-of-the-art wash facility provides the highest quality clean for all types of returnable transit packaging. The twin-track, high pressure wash line can accommodate trays, crates and tote boxes of varying size and provides a superior label removal, ensuring you receive clean equipment free of labels from previous transport.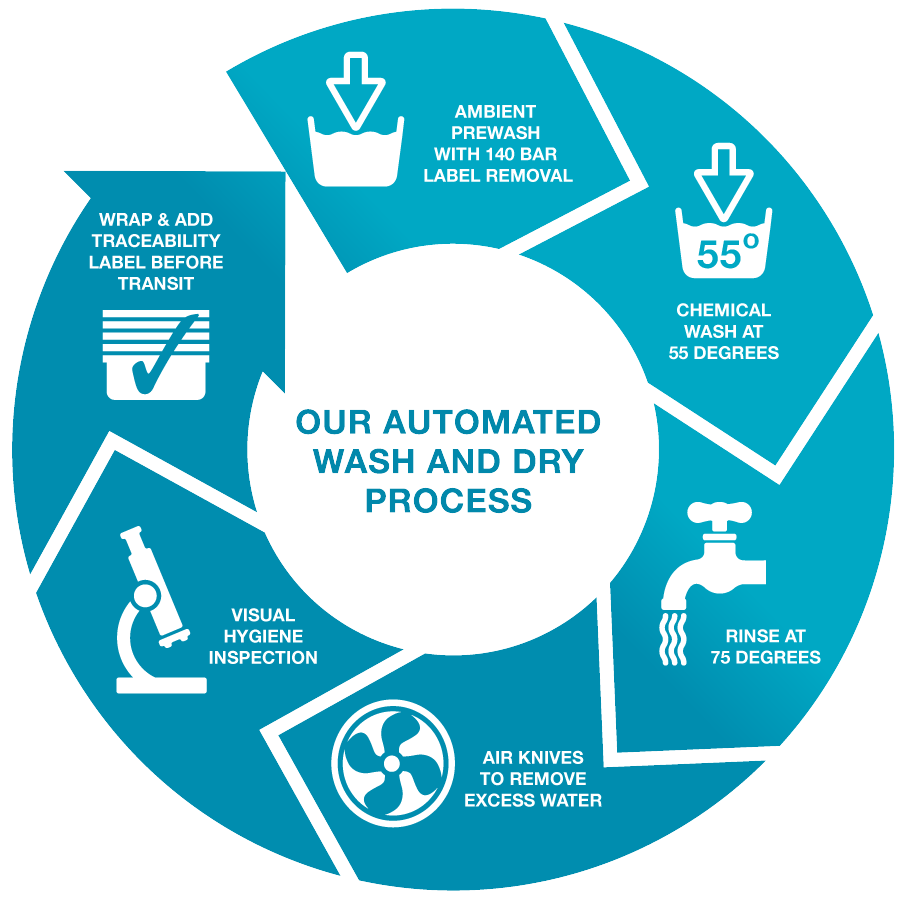 Our high quality, bespoke wash line is accompanied by a dedicated pallet washing machine and bulk bin washing facility, as well as an industrial wash option for heavily soiled equipment.
With our 'AA' BRC accreditation in Storage and Distribution, PPS operates a strict hygiene program including swab tests which are carried out regularly throughout the day to ensure cleanliness. All equipment is then shrink-wrapped after washing before being returned to the customer ready for use.
If you're a company looking to take advantage of our expert Washing Solutions, contact us on 01283 821 502 to see how we can help you.